Return Labels API
---
Web service for automated generation of GAS labels. Smooth integration with various Sunrise systems makes interaction easy for both human and machine.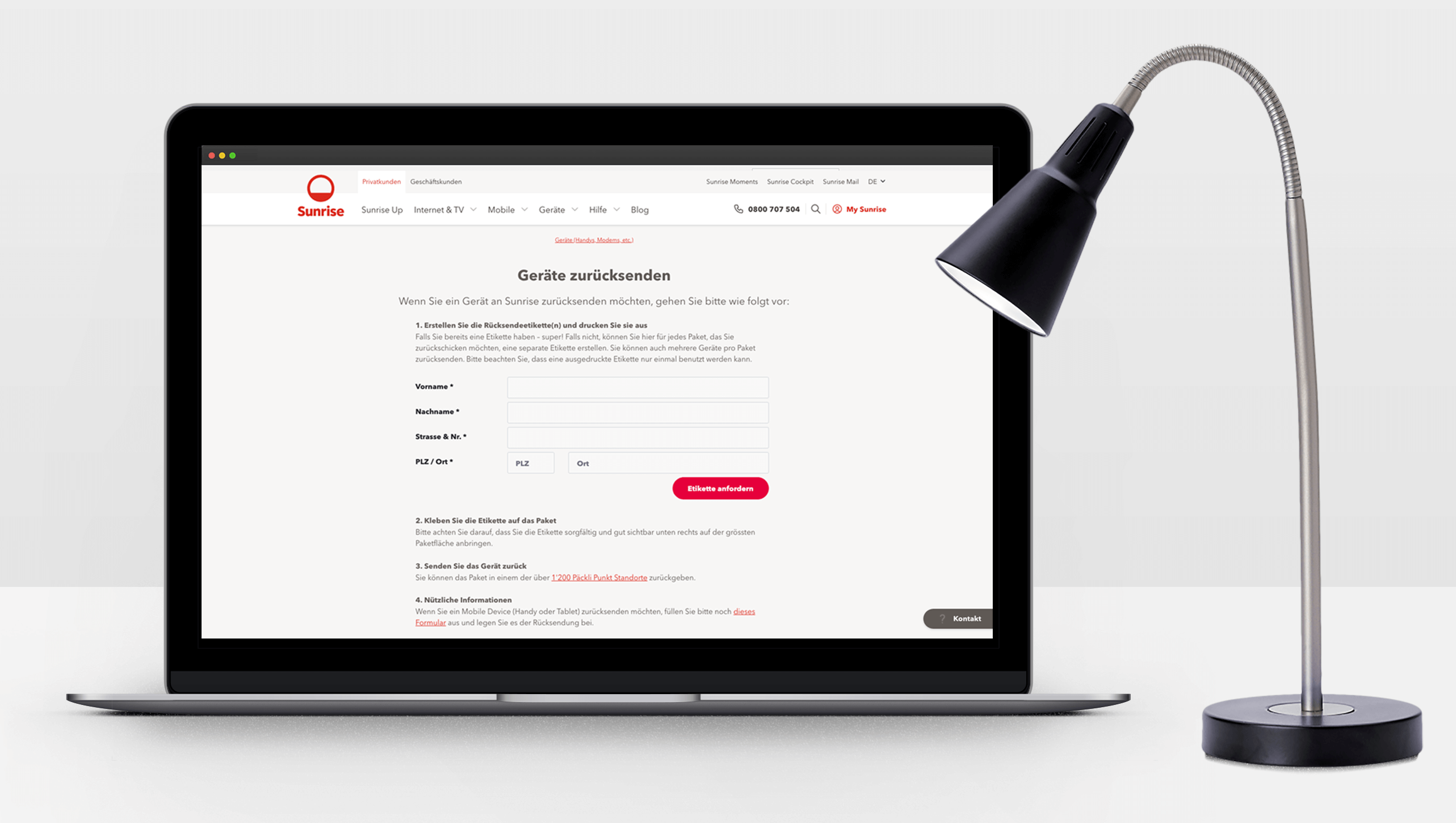 Simple and fast
---
Instead of tediously requesting return labels from Sunrise, online generation for returns is available to every customer thanks to our Return Label API. Nearly 800 labels are generated on-demand every day.
Integrated everywhere
---
Thanks to standardized interfaces, the service is consumed not only via the Sunrise website, but also directly by various Sunrise systems. As a result, the process for GAS labelling ("business reply items") has been simplified and standardized. Further implementations are set up within minutes thanks to flexible configurations and APIs.
A return label in action
Big Wins
Standardization of GAS process

Simple use of the service for end customers

Standardized use of the service by various Sunrise systems